Originally Posted on March 11, 2023
Dear Friends,
2023 is shaping up to be an incredibly transformative year! 
Despite the fact that we are witnessing what can only be described as the controlled demolition of our society, millions are nevertheless waking up to the dark side of medicine, media, government, education, finance and more.  Although things can feel pretty ominous in some moments, it seems clear that Mankind is on the precipice of a quantum leap.  This leap is designed to catapult us out of the toxic, technocratic, death trap that has enslaved us and our Earth for millennia and into the arms of the Creator and the Creator's love-filled design.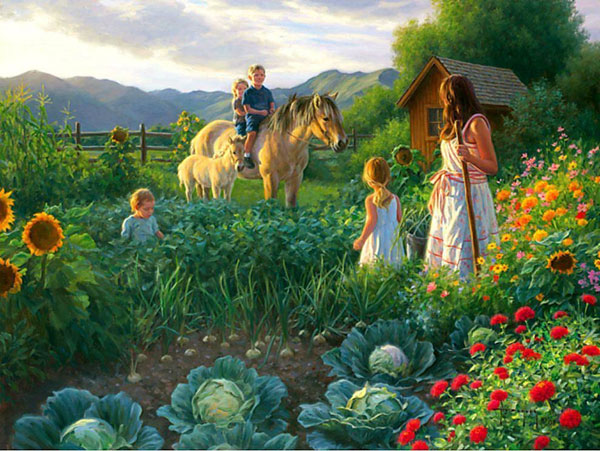 On a personal level, I am eager for this transformation to be complete.  And I am committed to doing everything I can to help move things forward gently but swiftly as we embark on the return journey to love and spiritual fulfillment.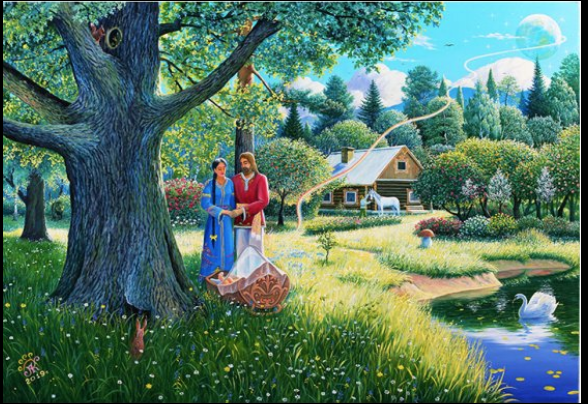 Toward this end, I have created four new programs for 2023, each designed to disseminate untold Truths while helping people gain clarity regarding how we have arrived at our current situation and what we need to do to restore wellness to our world.

I invite you to explore the offerings described below and if you think the information in the webinars might be important for you, please do register below with the appropriate link.
Also, if you would be so kind as to share this information with those you believe might be interested, I would be very grateful for your support.  Here is the link:  https://birthofanewearth.com/2019/04/4-new-programs-for-2023/

Individual programs are $79 each

* * * * * * * * * * * * * * * * *
Program 1 – June 20, 2023

THE HIDDEN CAUSES OF AUTISM
What the Medical Establishment Will Never Tell You and What We Can Do to Help Autistic Children and Avoid Autism in the Future

Autism is currently affecting at least 1 out of 44 children in the United States, with 1 in 27 boys already diagnosed with autism spectrum disorder.  1 in 6 children in the U.S. has been diagnosed with a "developmental disability" and more than 50% are experiencing at least one chronic health issue, if not more.  The situation is growing worse with each passing year.  Although thousands of parents will attest to the fact that vaccination contributed to their children becoming seriously ill and/or slipping over the edge into autism, what most people do not yet realize is that the groundwork for autism is being laid in the womb.  Now is the time for us to understand what is causing harm to our developing babies and contributing to a lifetime of debilitating health issues, learning disabilities, behavioral disorders, neurological dysfunction, brain damage, and more.
This 2+ hour webinar is extremely important for all parents and those thinking of having a child.  It will also be beneficial for those who care about children and the future of our society.
Cost for this program is $79.  To register, please click here
* * * * * * * * * * * * * * * * * *
Program 2 – August 15, 2023

THE DARK SIDE OF ARTIFICIAL REPRODUCTIVE TECHNOLOGIES

At this moment in human history, birth rates in the U.S. are the lowest they have ever been since measurements began in 1909.  Infertility rates are skyrocketing in both men and women and, according to Dr. Zach Bush, 1 in 3 men is now sterile and 1 in 4 women is infertile.  For the globalists who are seeking worldwide depopulation, this is great news.  But to those experiencing infertility or sterility, the situation can be devastating.   As a result, many people are turning to the medical underworld of artificial reproductive technologies in the hopes of conceiving a child.  But are artificial reproductive technologies safe?  Are they successful?  What impact does IVF have on the parents who are trying to conceive a child?   What effect do these technologies have on the spirit and psyche of the incoming children?  What happens to the children who are gestated in surrogate wombs and handed off to "parents" with whom they have no biological or parental connection?  What happens to the unused embryos that are left in suspended animation, sometimes for decades, with no possibility for full embodiment?  What are the emotional and spiritual implications of this industry?
During this 2 hour webinar, we will discuss all of the above and more, as well as what we can do to recover our fertility naturally.

Cost for the program is $79.  To register, please click here
* * * * * * * * * * * * * * * * *
Program 3 – October 10, 2023

THE UNTOLD FACTS ABOUT ABORTION
The Physical, Mental, and Spiritual Implications of Abortion and the Impact on Future Pregnancies

According to the World Health Organization, approximately 73 MILLION legal abortions take place worldwide every year, with 1 in 3 pregnancies ending in a medically induced termination. These numbers do not include abortions in countries where abortion is illegal, which countries tend to have even higher abortion rates.  What impact does abortion have on the mother and father of an aborted baby?  What are the spiritual implications for the child?  Does abortion affect the success of future pregnancies?  Does it affect future fertility?  What happens to relationships after an abortion?  What/who is the spiritual force that is driving the abortion industry and what can we do to lower the number of abortions and ensure that all children are wanted and loved?
All of these questions and more will be addressed during this 2 hour webinar.
Cost for the program is $79.  To register, please click here.
* * * * * * * * * * * * * * * * * * *
Program 4 – December 5, 2023

The Importance of the First Nine Months in the Womb and the Causes of Prenatal Trauma
What Can We Do to Heal?

The importance of prenatal life for the well-being of incoming children cannot be overstated.  The quality of a child's physical, mental, emotional and spiritual development will depend on the quality of its earliest experiences.  Although it is common sense to acknowledge that the way we begin life affects the way we live it, our society has nevertheless paid little or no attention to the significance of the womb experience.  As a result, prenatal trauma is rampant and is negatively affecting millions.  
Prenatal trauma can include (but is not limited to) any or all of the following:
conception trauma – i.e., being the product of a loveless union or a haphazard sexual encounter, and/or being "conceived" in a lab;

gestating in a womb where one is not wanted or where abortion is considered or attempted;

gestating in a "haunted womb" where there are unresolved memories of prior losses from abortion, miscarriage, fetal death or infant death;

being the "wrong sex" according to parental preferences;

being exposed to noxious energies like wireless and/or ultrasonic radiation;


losing a twin sister or brother during gestation; and/or

gestating in a womb that is physically toxic due to dietary and/or environmental poisons, or emotionally toxic as a result of parental fighting, unhappiness, depression, abuse, stress, etc.
The above are just a few of the ways prenatal trauma can occur and negatively influence a child for the long-term.  How is all of this trauma affecting our society?  How does it affect children and their parents?
This webinar will provide detailed insights into these issues that can cause ongoing pain and even addiction.  Suggestions will be offered regarding what we can do to help ourselves and/or our children heal from the effects of early trauma.
Cost for the program is $79.  To register, please click here
* * * * * * * * * * * * * * * * * *
PLEASE NOTE:  All programs will be approximately 120 minutes in length and offered worldwide through zoom.  Jeanice will be sharing a unique powerpoint presentation during each webinar and participants will be able to interact with each other and share ideas, thoughts and concerns.
For those who are unable to attend live, all classes will be recorded and mp4 video files will be provided to all those who register so that the information will be accessible whenever needed.
Registrants may choose to participate in any individual program or sign-up for all four programs at a discounted price.
To register for all four programs for $285, please click here

* * * * * * * * * * * * * * * * * *
To purchase a single program, please click on the appropriate link below.  Individual programs are $79 each.

* * * * * * * * * * * * * * * * * *
Hope to see you all there!