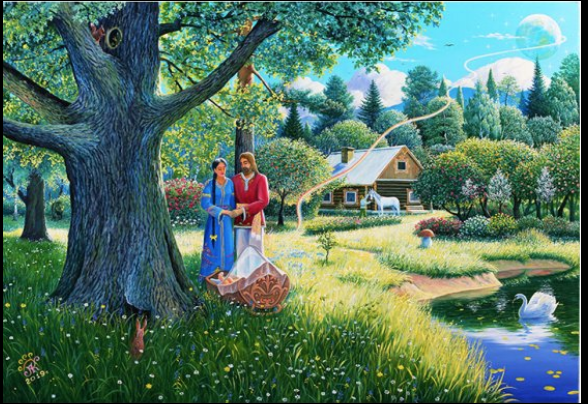 Artwork by Kumar Alzhanov
Dear friends – A burst of inspiration has come upon me, with the help of a friend.   That is why I have decided to create this new Ringing Cedars discussion group designed for those who wish to come together to discuss the concepts and ideas presented in the Ringing Cedars series of books written by Vladimir Megre.  The group is now forming and will meet weekly on Thursday nights beginning December 8, 2022 at 6:30pm EST.  We will begin our December discussion with the ideas and concepts outlined in Book 1 of the series entitled Anastasia.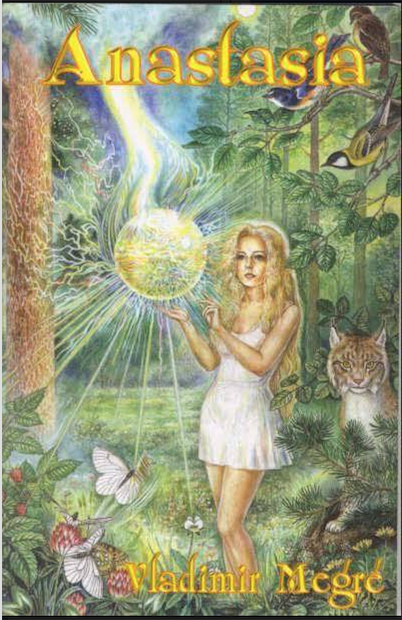 All participants are encouraged to bring their questions, thoughts, and comments about this book to the forum. All participants need to have read the book prior to the meeting in order to make our discussion a success.
It is STRONGLY recommended that participants read Edition 1 of the books. Edition 1 is the most pure and you can find it here by choosing "green covers" in the checkout: https://www.ringingcedars.com.au/.  Below is what the covers look like.

Edition 2 of the books contains the same information as Edition 1 but the books have black covers.

With respect to Edition 2, some people have suggested that the black covers are blocking or undermining the full light of the books.  I believe this is possible and that is why I am recommending for people to read Edition 1.  It was almost immediately after the publication of Edition 2 (black covers) that the English translator had a falling out with Vladimir Megre, leading Megre to find a new English translator and a new publisher, which was a big mistake.
The third edition of the books, translated by Marian Schwartz, is a corruption. Please do not purchase the books from Amazon or any other platform besides the one I have shared in the link above unless you are absolutely certain you are purchasing either Edition 1 or 2, translated by Leonid Sharaskin. Edition 3 is not a legitimate translation although it is currently being sold on Amazon and elsewhere. I do not recommend purchasing or reading Edition 3.
Again you can find the real, authentic Ringing Cedars books here: https://www.ringingcedars.com.au/.
Fee for participation in the weekly group is $10 per person per week or $100 for a 3-month commitment.
Please note:  The size of the group is being limited so that everyone will have an opportunity to ask their questions and make their comments.  If you would like to participate, please register now in order to secure your spot. Those interested to participate should put aside 90 minutes or 2 hours each week to join the discussion beginning December 8, 2022.
If you would like to participate, please hold your space by making a minimum deposit of $30 here or by making a 3-month commitment with a $100 payment here.
I am sincerely looking forward to meeting people of like-mind and brainstorming with all of you about how we can bring the Ringing Cedars vision into form.
See you soon!
Jeanice
PS – if you would prefer to listen to audiobooks, I recommend the readings done by my friend, JC Kay, which you can find below.  Enjoy!