Dear friends,
I have some exciting news.  All three of my books are back in stock!   If you are interested to order an autographed, paperback copy of any of my books, please do so by choosing the appropriate link below to place your order. Price for the birth trauma book is $30 plus shipping.  Price for the ultrasound book is $35 plus shipping.  Price for the wireless radiation book is $20, plus shipping.  Please forgive the OUTRAGEOUS prices for international shipping.  I do have a distributor in Australia now, so the shipping fees will be greatly reduced for Australian customers.
Important Update for friends in European customers
The US postal service has alerted me of new European Union rules regarding moving items through customs.  Apparently, the EU has decided to charge ADDITIONAL FEES once a package arrives in the EU, over and above the outrageous shipping fees already being charged for items sent to countries that are part of the EU.  I do not know exactly which Europeans countries are part of the EU, but I wanted to alert my European customers to this possibility.  It seems "they" are trying to choke European people off financially if they dare attempt to order an item outside of the EU.  I sincerely apologize for this outrageous extortion scheme.  If someone in the EU would like to become a distributor of my books, please contact me directly at jeanicebarcelo@yahoo.com.

* * * * * * * * * * * * *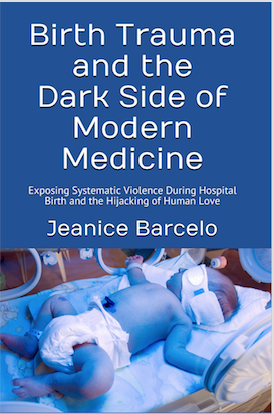 To order the Birth Trauma book, click here
============================

To order the Ultrasound book, click here

============================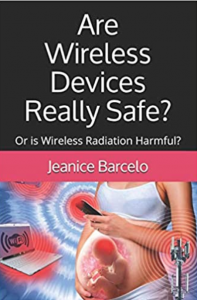 To order the Wireless Radiation book, click here